The Pawnee Nation Flag will lowered for the passing of Tribal Member, Muriel Robedeaux.
The Pawnee Nation Flag will lowered for the passing of Tribal Member, Muriel Robedeaux.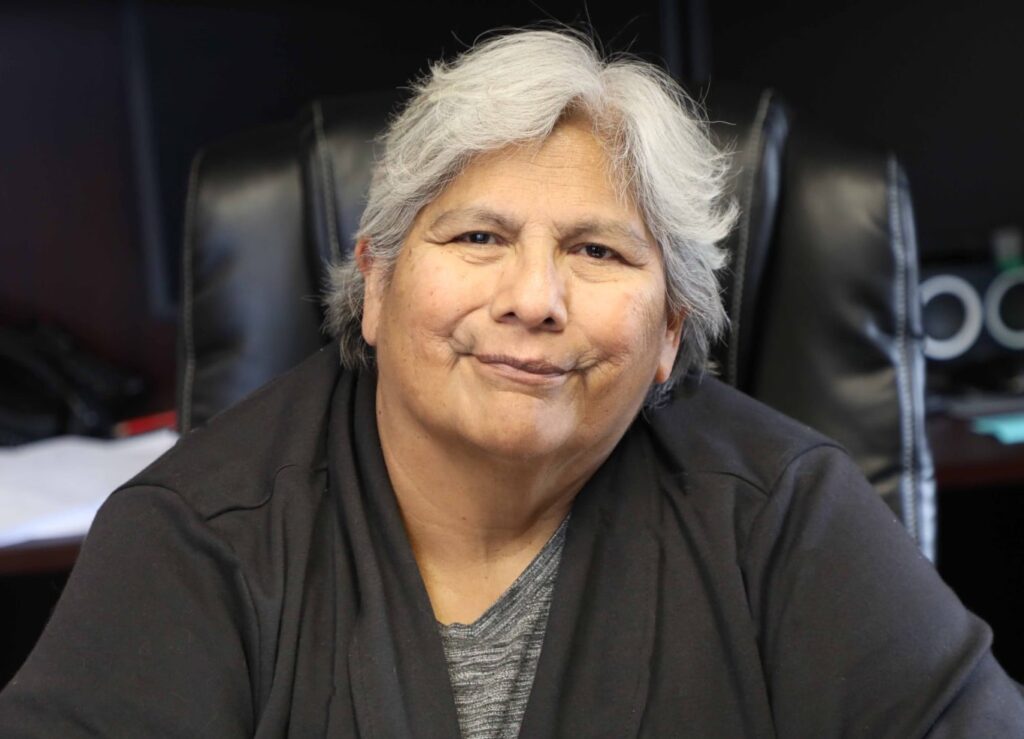 MURIEL J. (HOWELL) ROBEDEAUX
May 24, 1954–April 18, 2022
Muriel Jean (Howell) Robedeaux, full-blood member of the Pawnee Tribe (Pitahawirata Band), surrounded by family, passed away peacefully at her home Monday afternoon, April 18, 2022. She was the daughter of the late Wadsworth "Bacon" and Hilda Bella Howell.
Born and raised in Pawnee, she attended Pawnee Public Schools and graduated from Pawnee High School 1972. She then attended the University of Oklahoma where she was a member of the Tribe of Oklahoma Marching Band.
Due to illness, she retired as Executive Director of the Pawnee Nation in November 2021. Her work history shows that she became an employee of the Pawnee Nation in 2000. She served the Pawnee Nation a Education Director, Grant and Contracts Director, Project Coordinator for the design and construction of the Pawnee Indian Health Center, ICDBG Coordinator, Administrative Affairs Director, and Executive Director, 2019 until her retirement in November 2021.
Throughout her efforts, the tribe received many grants to add new buildings, renovate existing buildings and properties and created new programs for the benefit of the members of the Pawnee Nation.
A member of the Pawnee Indian Baptist Church, she is survived by her daughters, Julie Robedeaux and Monique Robedeaux and she helped raised her niece, Harriett Pumpkin (her late sister, Julia Ann's daughter). She is also survived by nieces, Reva Howell-Garcia, Lisa Howell, and Angela Reid; brothers William Howell, George Edward Howell, Gordon Howell, plus numerous aunts, uncles, cousins and grandchildren of the Howell, Haymond, Jim and Taylor families.
She was preceded in death by paternal grandparents, Jesse and Harriett Howell; maternal grandparents, Hugh Ralph and Cora (Jim) Taylor; parents Wadsworth "Bacon" and Hilda Belle Howell; sisters, Corlis Howell, Julia Ann Howell; brothers, Robert Howell, Wadsworth Jess "Dumps" Howell, Charles C. Howell, and infant Howell.
Funeral services was scheduled for Friday, April 22, 2022, 10:00 a.m., in the Tribal Roundhouse. Poteet Funeral Home was in charge of arrangements.