The Pawnee Nation Flag has been lowered for the passing of Tribal Member Nancy Moore
The Pawnee Nation Flag has been lowered for the passing of Tribal Member Nancy Moore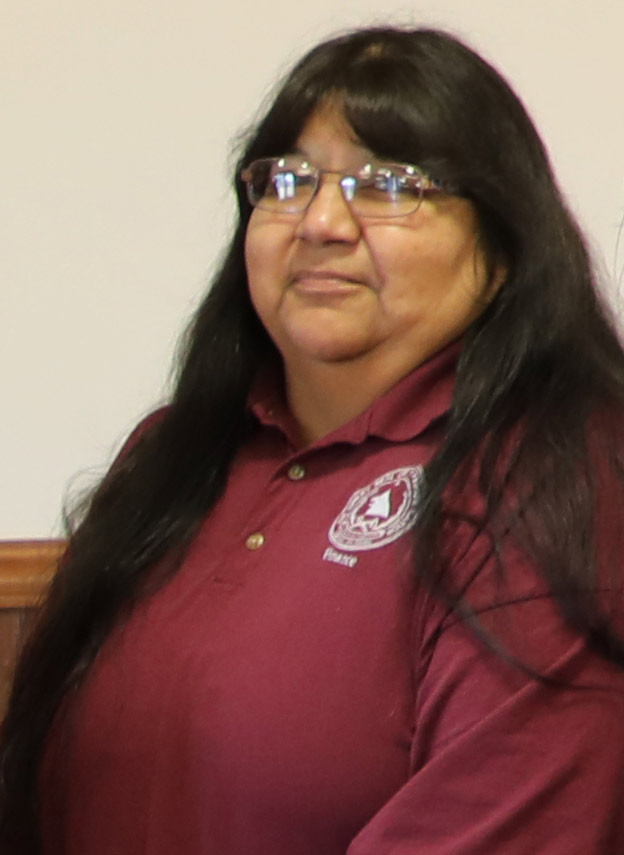 Nancy Sue Moore was born on May 24, 1966 in Claremore, OK. She was born to Thurman Frank Moore (Otoe) and the late Neva Horsechief Moore (Pawnee). Nancy was half Otoe and half Pawnee but was an enrolled member of the Pawnee Nation under the Kitkehaki and Skidi bands. She had 5 brothers Mike Moore, Allen Moore, Melvin Moore, Ronnie Moore, Steven Moore and 6 sisters Linda Cockrell, Wilma Jean, Delberta Belvin, Ellen Mae, Neva Pratt, and Denise Moore.
Nancy attended high school at Riverside, Sequoyah, and graduated high school in Pawnee in 1984 where she excelled in softball and basketball. She attended Meridian Technology Center and received an accounting certificate. She recently received an Associate's Degree in American Indian Studies through the Pawnee Nation College.
In the summer of 1985 Nancy met Walter Peters and later had a son, Bronson Peters, in March of 1987. They married in 1992 and later had a daughter, Samantha Peters, in June of 1992. They later divorced in the 2000's.
Nancy worked for the Bureau of Indian Affairs from 1991-1993 doing contract work for probrates and from 1993-1996 as a Realty/Probate Clerk GS05. She worked for the Pawnee Nation from 1996-1999 as an Executive Secretary and Personnel/Enrollment Technician. She worked from 1999-2009 as an Accounting Tech GS07/05 in the Office of the Special Trustee. She then moved to Tahlequah, OK and worked for the Cherokee Nation Child Care Billing Department as an Accountant Clerk III. After that she moved back home to be closer to and help take care of her mother. She started at the Pawnee Nation as an IT Specialist and later transferred to her current occupation she held as an Accountant for the Finance Department.
Nancy enjoyed many hobbies in her years which included playing coed softball all the way up until a few summers ago with her family team, attending the Pawnee/Wichita Visitation. Spending time with her family but especially her grandchildren. She also enjoyed watching the Oklahoma Sooners play softball, basketball, baseball, and football. She was known to give any and all Oklahoma State fans a hard time and could be heard yelling Boomer after all OU games whether it was a win or loss.
Most of all the biggest hobby she enjoyed was the game of pool. She competed on many teams, in many leagues, and many tournaments throughout her life. She was known to be a force to be wrecken with because just when you thought you had her beat she would run the table out on you. Her biggest achievement of her pool career was when she won the State Championship in the BCA Black and Gold Womens tournament in 2009.
Nancy is preceded in death by her father Thurman Moore, mother Neva Moore, brothers Mike Moore, Melvin Moore, and sister Denise Moore. She is survived by her 5 sisters and 3 brothers, her son Bronson Peters, daughter Samantha Peters, 2 granddaughters Carlotta Peters, BlueStar Peters, and 5 grandsons Beau Peters, Armond Peters, Kamden Sands, Landen Sands, and Isaiah Sands.
Nancy touched alot of hearts and lives throughout her life. She had one of the biggest hearts for everyone she knew and loved. She will be greatly missed by her family, friends and Nation, old and new.
Until we see you again fly high our beautiful angel.