President Message from President Echo-Hawk
President Message from President Echo-Hawk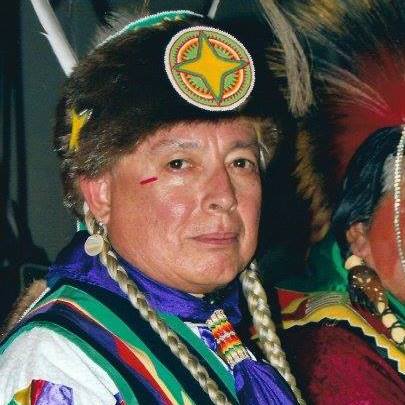 MESSAGE FROM THE PRESIDENT
Nawa Akitaaru'. As the New Year dawns, I want to update tribal members on the Covid-19 coronavirus pandemic. Last summer, national public health leaders predicted a Dark Winter due to the growing spread of infection. We are now witnessing that time of sorrow and loss. Though light can be seen at the end of the tunnel, everyone must double down to protect themselves, their loved ones, and neighbors from the spread of infection for the next few months.
In the waning days of 2020, the Nation urged the Pawnee City Council to help protect the most vulnerable among us by enacting a mask ordinance similar to policies in effect at the public schools, Southern Oaks nursing home, Pawnee Nation, TDC businesses, and IHS and BIA facilities. But the City ended up with a tie vote and the Mayor cast the deciding vote and voted against the proposal. Soon thereafter, the virus showed itself at the nursing home, where vulnerable tribal members live and work. The facility, located in the town of Pawnee, was rapidly overwhelmed–38 of 40 residents & 25 staff were infected. Because the City provided no aid, the Pawnee Nation granted $5,000 to Southern Oaks for PPE supplies; and on December 30 the residents & staff were vaccinated.
The IHS vaccination schedule for the Clinic (as of Dec. 29) is as follows:
Phase 1 (December): healthcare workers. (All clinic healthcare workers are now vaccinated, except a few.)
Phase 2 (January): (1) first responders; (2) adults age 65 and over; (3) staff at congregate locations; and (4) tribal government/culture leaders. (These vaccinations are underway.)
Phase 3 (February): (1) teachers, students, and school staff; and (2) critical infrastructure or essential business personnel.
Phase 4 (Mid-Spring): The General Public.
The IHS reports as of January 7, a total of 111 healthcare workers have been vaccinated. Also on January 7, IHS began vaccinating our elder population and those with serious health issues and the total for that day was 128. The goal is to vaccinate 220 each Thursday beginning on January 14 and keeping that pace through the end of February. I am pleased to report that our elders are among the first to receive this life-saving vaccine. I recommend to EVERYONE—please get vaccinated, if not for yourself, then for the ones you love! I got my shot today, along with other elders and tribal leaders; and the Clinic's Chief Executive Officer Seneca Smith told me many elders expressed their thankful appreciation to him. No matter when we are vaccinated, everyone still needs to continue to wear a mask, social distance, and avoid gatherings to protect ourselves and our loved ones until further notice.
As previously posted, all remaining 2020 Pawnee Nation coronavirus relief funds will be used for "Covid Surge Response Assistance" to help enrolled Pawnee adults and youth who are adversely affected by the pandemic. These tribal members previously submitted application and their checks should go out next week. The amount of each check will range between $125 and $140.
In 2021, more federal funding is expected. That will help the Nation get control of the virus, safely reopen the community, and restore our economy. In this task, I am thankful for the tribal government's teamwork. Even though our work force has been forced to go to a four-day work week and undergo other belt-tightening measures to survive the unprecedented downturn in the economy during the pandemic, the PBC and Executive Staff are working to find ways to better address the pandemic emergency and improve the delivery of services to tribal members in 2021.
In times like this, all Pawnees must be kaki kuriiru (without fear). Just like our brave ancestors down through the ages, let us put our faith in the One Above; help one another; stay united; and stand strong. Rest assured our Nation will never give up, and never give in, until the good health, safety, and wellbeing for all our relations are restored.
Thank you,
President Echo-Hawk