Pawnee Nation TERO and Pawnee Nation Housing Authority Window Installation Training on March 31, 2021
Pawnee Nation TERO and Pawnee Nation Housing Authority Window Installation Training on March 31, 2021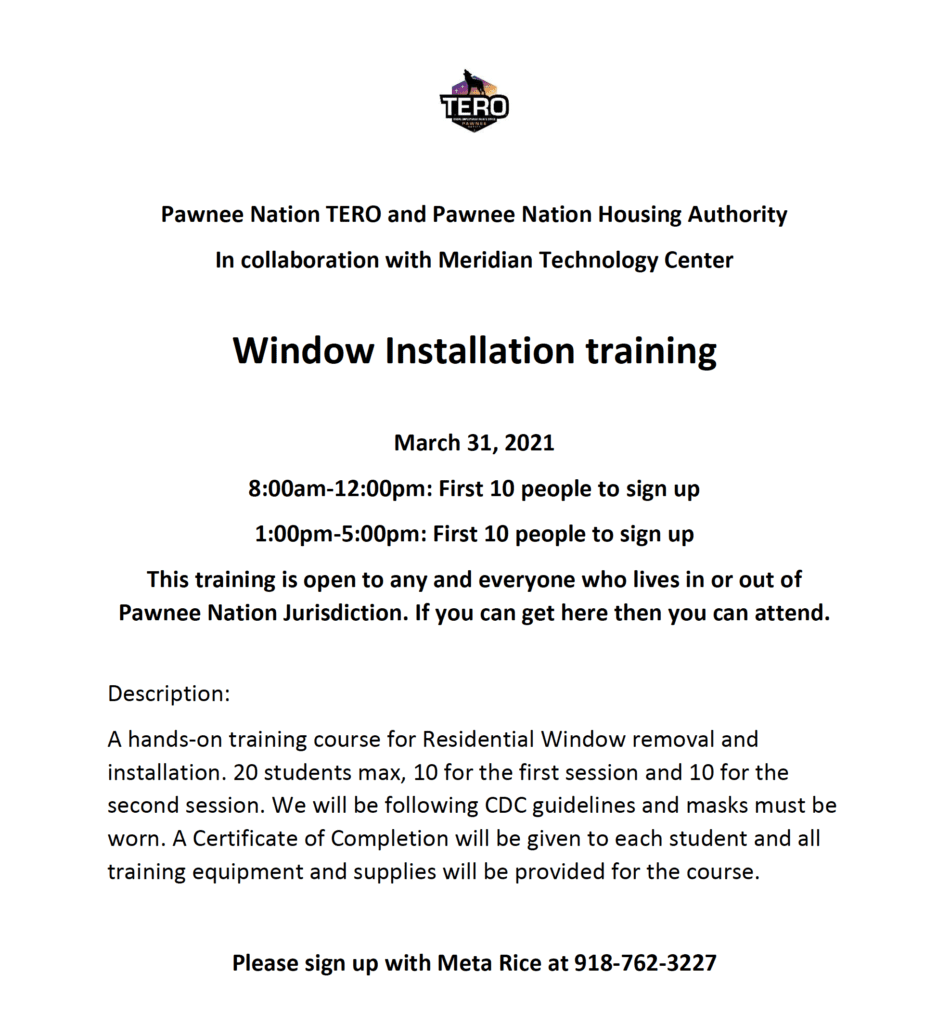 Description: A hands-on training course for Residential Window removal and installation. 20 students max, 10 for the first session and 10 for the second session. We will be following CDC guidelines and masks must be worn. A Certificate of Completion will be given to each student and all training equipment and supplies will be provided for the course.
Window Installation training, March 31, 2021 
8:00am-12:00pm: First 10 people to sign up
1:00pm-5:00pm: First 10 people to sign up
 This training is open to any and everyone who lives in or out of Pawnee Nation Jurisdiction. If you can get here then you can attend. 
Please sign up with Meta Rice at 918-762-3227