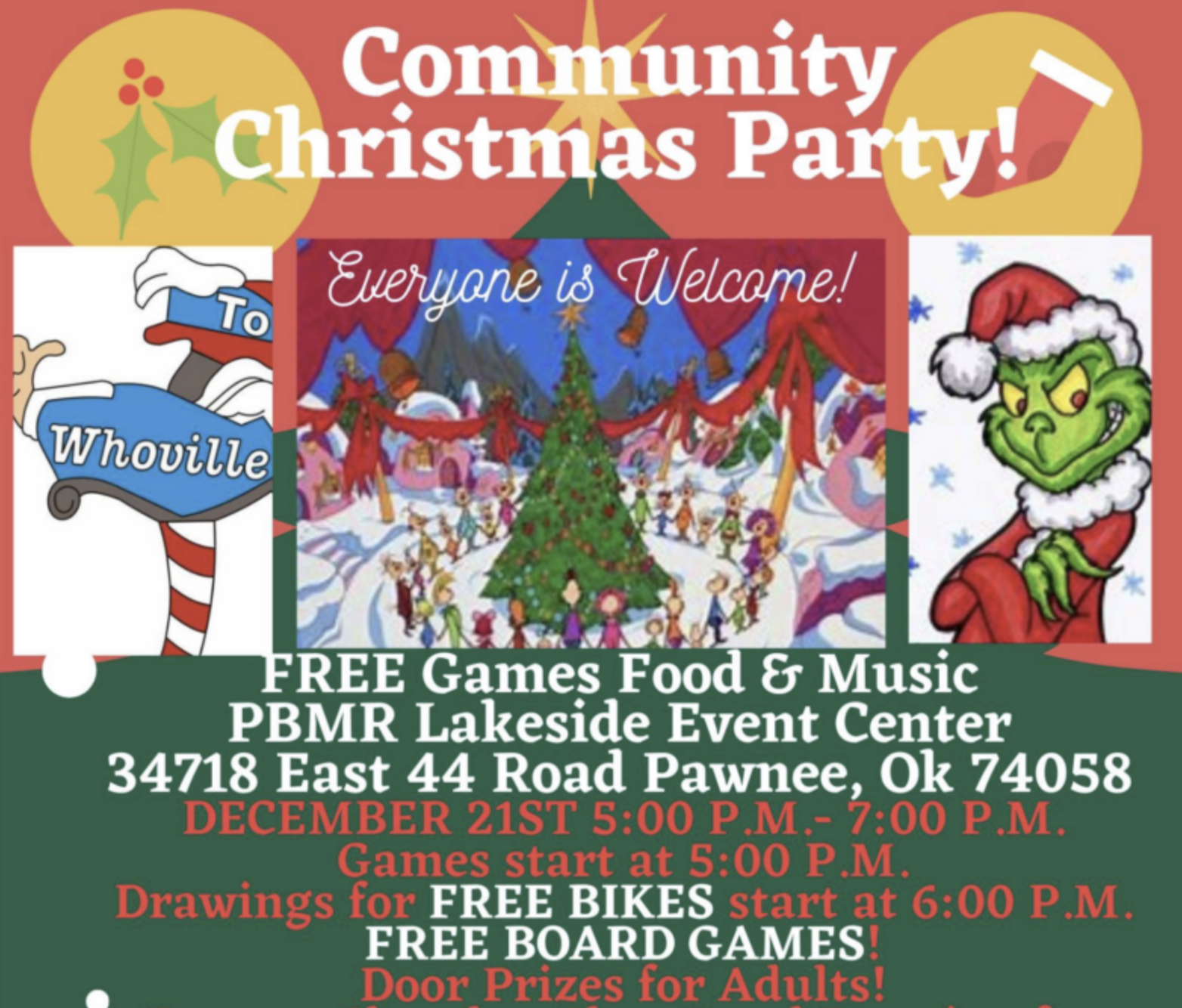 Community Christmas Party
Below, find information for the Community Christmas Party hosted by the Pawnee Business Council and Pawnee City Council. This event will be held on Thursday December 21, 2023 5-7 PM at the PBMR Lakeside Event Center.
The Pawnee Community Christmas Party Planning Committee is seeking donations of bikes, boardgames, and/or monetary donations to meet their goal. They are also coordinating to provide free carnival games/booth with prizes, free food/beverages, and free raffle items.
If any programs, families, or individuals would like to donate or set up a booth please contact Cynthia Butler, Christmas Planning Committee Member, at cbutler@pawneenationhousing.org or Alice Cottle, Christmas Planning Committee Member, at 918-762-2658.