April 13, 1979 to May 7, 2022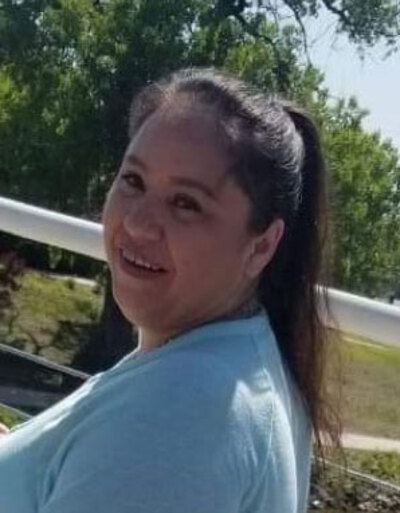 Alicia Sue Molina, age 43, passed away peacefully surrounded by the love of her family at her home on Saturday, May 7, 2022 in Anthony, Kansas. She was born on April 13, 1979 in Wichita, Kansas.
Alicia is survived by her husband, Pete Molina; children: Ashley Lopez, Arthur Molina, Selena Molina, Gilbert Molina, Desirea Molina and Israel Molina; her mother, Claudette Bruner; brothers, Victor Furr and Michael Furr; and grandchildren: Alex, Christian, Isaiah, and Sofia.

Alicia was a wonderful and loving wife and mother. She was passionate about her family, carrying most of the home responsibilities, making dinner, chauffeuring the kids, thriving to be the best mom and wife, all while also working at various places outside of their home. Keeping the family together and close was her top priority. She never failed to let her kids know that all she wanted was for them to succeed and reminded her family often how grateful and proud she was to be their wife and mother. She was known for her outgoing, stubborn, and caring self. She was very outspoken with her opinions, but always meant well with her actions.

"Mom, you will always be in our hearts and we love and miss you so very much."
Friends may view and register from 9:00 a.m. to 7:00 p.m. Thursday at Prairie Rose Funeral Home in Anthony.

Funeral service will be held 10:30 a.m. Friday at Prairie Rose Funeral Home in Anthony.
Memorials in memory of Alicia may be made to the Alicia Molina Memorial Fund in care of Prairie Rose Funeral Home, 602 E. Main St., Anthony, KS 67003.