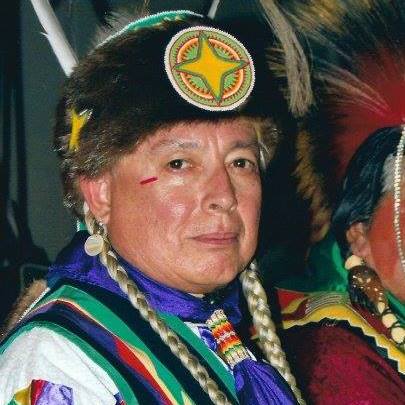 Walter Echo-Hawk is President of the Pawnee Nation Business Council. As an author, attorney, and legal scholar (www.walterechohawk.com) he was the "Dan and Maggie Inouye Distinguished Chair on Democratic Ideals" at University of Hawai'i's Law School (2018). He authored The Sea of Grass (2018); In The Light Of Justice (2013); In the Courts of the Conqueror (2010); and Battlefields and Burial Grounds (1994). A Pawnee Indian with a BA, Political Science, Oklahoma St. Univ. (1970) and JD, UNM (1973), he practices law in Oklahoma. In addition to his tribal government duties, he is Chair, Board of Directors, Association of Tribal Archives, Libraries, and Museums (ATALM); and is a Knowledge Givers Advisory Board member, First American Museum, Oklahoma City, Oklahoma.
As a staff attorney of the Native American Rights Fund (1973-2009), he represented Indian Tribes, Alaska Natives, and Native Hawaiians on significant legal issues in the modern era of federal Indian law, during the rise of modern Indian Nations in the tribal sovereignty movement. He litigated indigenous rights pertaining to religious freedom, prisoner rights, water rights, treaty rights, and reburial\repatriation rights. Echo-Hawk is admitted to practice law before the US Supreme Court, Colorado Supreme Court, Oklahoma Supreme Court, Courts of Appeals for the 8th, 9th, 10th and District of Columbia Circuits, Federal Claims Court, and several US District Courts.
Highlights from his legal career include:
* 1986-1990: He represented tribal clients to obtain repatriation legislation: (a) precedent-setting legislation in Nebraska (1989) and Kansas (1988) directing museums to return and rebury dead bodies and grave objects to Tribes of origin; (b) the 1989 reburial agreement with the Smithsonian Institution enacted into the National Museum of the American Indian Act; (c) the 1986-1990 legislative campaign culminating in the passage of Native American Grave Protection and Repatriation Act (NAGPRA).
* 1990-1994: He represented the Native American Church of North America to obtain passage of the American Indian Religious Freedom Act Amendments of 1994.
* In 2010, he represented the Klamath Tribes in a trial to quantify treaty-protected Indian water rights for hunting, fishing, and gathering purposes; and various Tlingit tribes to repatriate sacred objects and cultural patrimony.
In private practice (2009-2020) Echo-Hawk has represented various Oklahoma tribes; served as a Justice on the Supreme Courts of the Pawnee Nation and Kickapoo Nation; taught at Federal Indian Law at the law schools of Tulsa University, Lewis & Clark, and University of Hawai'i.'
Awards: Circle of Honor, Tulsa Public Libraries (2020); Dan and Maggie Inouye Distinguished Chair in Democratic Ideals, Univ. of Hawai'i Law School (2018); Lawrence Baca Lifetime Achievement Award (2015), highest honor accorded by the FBA's Indian Law Section; Walter Echo-Hawk Distinguished Visiting Scholar (2015), Lewis & Clark Law School; Governor's Commendation (2010) for professional contributions on behalf of indigenous cultures throughout the nation; Judge Sarah Hughes Civil Liberties Award (2009), FBA, for civil liberties work; Distinguished Native American Alumni (2009), Okla. State Univ.; Martin Luther King Peace Award (1998), Metropolitan College of Denver; Spirit of Excellence Award (1995), ABA, for professional contributions in the face of adversity; Civil Liberties Award (1991), ACLU of Oregon